Device:
RM 360 (3G) / RM 460 (4G)
type:
Integrated GPS tracking device
The Benefits Of Fleet Management System

Manage cost, improve efficiency
Reduce excessive personnel and phone cost through the fleet management system and improve work efficiency.

Improve dispatch efficiency
Real-time tracking makes dispatching faster and easier, effectively reduce fuel consumption.

Strengthen relationships with customers
Smart management can improve the competitiveness of enterprises and service quality to gain a great impression and customer satisfaction.
The Characteristics Of Fleet Management System
Grasp The Vehicle Driving Status
Show single or multiple vehicle status. Use colour to identify the vehicle status with more intuitive.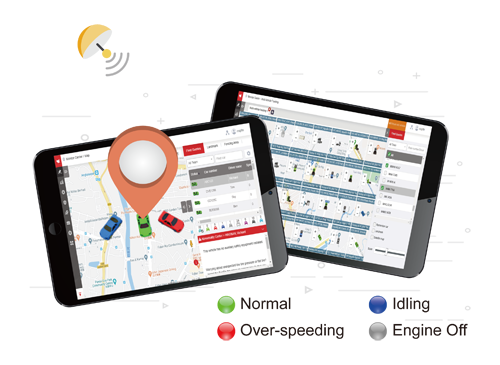 Route History Playback
Online check the vehicle driving route and auto playback the vehicle status.
Immobilizer For Vehicle Theft Protection
Cut off power remotely after triggering the immobilizer. Unable to restart the vehicle engine to avoid inappropriate usage.
Manage Cost Using Multiple Form Report
Trip Report, Mileage Report, Landmark Report, Speeding/ Idling Status Statistics, Driving Safety Report, Driver Statistics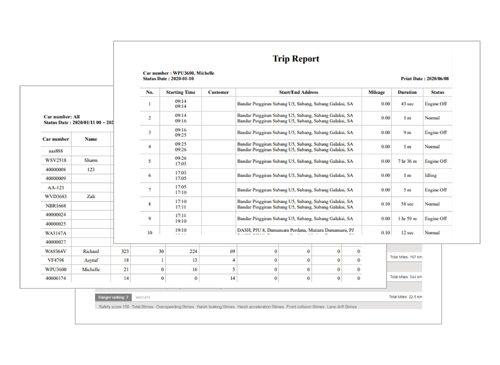 Fleet Management System On Different Platforms
No installation needed, online login immediately
Accessible and easy to understand and use
Color intuition to identify vehicle status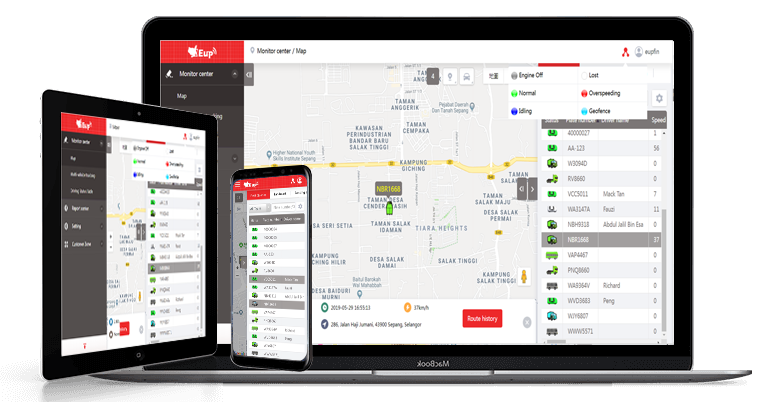 *Available for Android, iOS and Web.
Set Up Your Personal Fleet

Vehicle Abnormal Alert
The abnormal reminder such as harsh braking, acceleration, over-speeding setting to alert the bad behaviours of the drivers.

Report Subscription
Customize the required vehicle reports to send it to your mailbox regularly.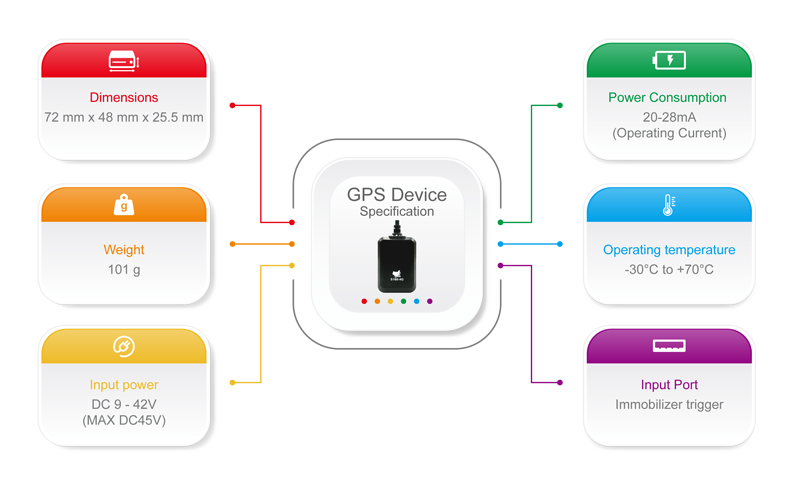 SIGN UP NOW FOR A FREE TRIAL
Grab the chance to get a free trial of the software for all the features